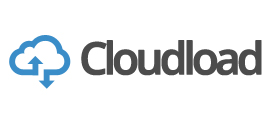 Since launching in November 2012, Cloudload has become a popular choice for watching television shows and movies online as well as listening to music. Cloudload is an easy to use streaming website that allows members to watch all of their favorite TV shows and movies in one location. Because Cloudload is a subscription service, files are commercial free, which is something that Hulu cannot claim. Cloudload does not interrupt videos for ads the way that Hulu does. Users do not need to sit through seemingly endless previews of other films before they can watch their movies. There are no annoying pop-ups or ads that load during playback.
Users at Cloudload will find an extensive selection from which to choose. Virtually any movie or TV show that has been loaded on the Internet can be accessed through Cloudload. The selection includes recent releases as well as classic films, and foreign-language versions are readily available, which is not the case with Netflix. When returning search results, Cloudload displays videos in a neat and convenient format. This can yield dozens of potentials from which to choose the format, language and file size that is best for the user.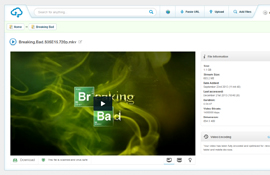 When users select a movie or show, it is added to their account. They do not need to be logged in on the same device that they will use to play the file. For example, a member can use his mobile phone to select a file and then play it later on his television or computer. Each membership level allows a fixed amount of storage space, and as long as space is available, members can add as many files as they like to their account. Should more space be needed, it is simple to upgrade the membership level or delete files to make room for new additions. Users can add and play files on their mobile phones, laptops, desktop computers, tablets or televisions. By clicking a link on their account's home page, they can choose to switch to Cloudload Light, which enables access via Playstation 3 or XBox. Operating systems are immaterial; devices using Linux and Mac operating systems are supported as well as Windows. Virtually any device that can connect to the Internet can be used with Cloudload to stream movies and tv shows.
Registration is open to residents of all countries, and Cloudload support is truly international. Cloudload users have the same access to movies and TV shows, whether they live in Canada or the Philippines. Email, toll-free telephone and live chat support services make it easy for users to get help if they need it. Because it is a cloud-based service, even users in regions that have low-speed Internet services can achieve continuous video streams.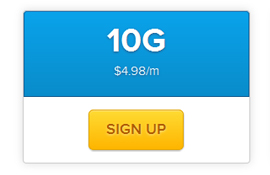 Memberships start at $4.98 per month, which provides 10G of video storage. For $9.98 a month, users get 50G of video storage. The $17.98 level comes with 100G, and the $29.98 monthly fee covers 200G of video storage. Every plan comes with a free seven-day trial that gives new users ample time to evaluate the service and the plan selected.
The Cloudload site is easy to navigate. Users add the desired video, and it is instantly ready to play. There are no annoying interruptions for buffering while the file is playing. Adding a movie or TV show typically takes less than two minutes. To keep all files organized and easier to find, Cloudload users can create multiple folders to drag and drop items.
Those who prefer to alternate between devices to access music collections or watch videos will find Cloudload an excellent option. Whether downloading YouTube videos or uploading music for safekeeping, Cloudload provides a platform to consolidate all types of media in one convenient location at a very economical price.
Comparing to Netflix and Hulu Plus, Cloudload wins hands down. Users can watch any movie or TV show, new or old at any time they wish in high definition. It really is the best our there.
Overall Ranking: 9.7/10
Homepage: www.cloudload.com