If you like movies and television shows and you have a good Internet connection, you need to hear about a streamline service called Crackle. This website provides a selection of popular shows that are available free of charge. There is no catch and you can enjoy these movies and television shows from your computer, mobile device or even your television set through a PS3 game box. Crackle is one of the best kept secrets on the Internet. It started in 2004, and at that time it was called Grouper. Later, the company was bought by Sony and the name changed to Crackle. The Crackle website was launched in July of 2007. Backed by a company that is an entertainment giant, this website is high tech and runs smoothly. It also contains many of the latest and most popular movies and television episodes from popular series. Not only are the shows free but they are available on demand. Entertainment on demand wherever you are; this is perfect for today's mobile person.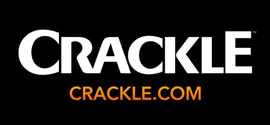 Crackle offers shows that are hand-picked by their staff, so there is always something of interest that is available. The offering is always changing, so you are assured of never running out of options. The shows are a wide range of dramas, science fiction, action, comedies and other areas of interest. At this point you may be wondering what the catch to all of this is. Quality programming, streamlined to your computer free of charges simply sounds too good to be true. The truth is that there is some commercial content, but you have to expect this if you want it to be free. It is sort of like watching commercial television. The programming is free, but television stations make money from the commercials they run. There is one significant difference between this and Crackle; under no circumstances does crackle edit the material or censure it in any way. The movies and television shows are delivered on demand the same way they were meant to be experienced by their creators. You do have to register as a user on the Crackle site in order to begin viewing videos, but the registration process is both quick and easy.
The majority of viewers are from the United States, but the service is also available to Internet users in the United Kingdom and Australia. Regardless of where you are accessing the site, there are certain technical requirements in order to view streamline videos. At a minimum you will need to be using Windows XP SP2, but Windows Vista and Windows 7 are preferred. For Mac users you will need OSX. Acceptable browsers are Internet Explorer 7.0 or greater, Firefox 3 or greater and Chrome. You will need to have Adobe Flash Player 10.0.22 or greater. You will also need to have both JavaScript and your Cookies enabled. As long as your computer has all of the minimum software listed above, you will be able to view all of the movies on your desktop or laptop computer.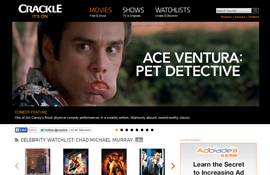 If you enjoy viewing movies and television shows on your mobile device, you will be happy to know that you can do so on a variety of devices including the iPad, iPhone and iPod touch. You will need an app for this, but it can be downloaded free at the Apple App store. You will need to be using iOS 4.0 or greater on all three of these devices. Your iPod touch must be a third or fourth generation machine. Your iPad must be a WiFi or WiFi +3G. An iPhone must be a 4 or 3GS. Because this site is owned by Sony, there are a variety of Sony devices that integrate with it. One notable device is the PS3. If you have an Internet connection with your game console, you will be able to view movies through it on your televisions set. However, if you are an Xbox owner the same applies. There are a great many other devices that work with this service, so if you have an Internet connection with a device that is only a few years old, the chances are it will work with Crackle.
There is no downside to this service. Crackle gives you great movies and show titles that can be viewed on a wide range of devices. There is no cost to use the service, so all you need to do is sign-up and start looking at the current offering from Crackle. Choose something of interest to you and enjoy the show.
Overall Ranking: 6.0/10