Many people have begun turning to video streaming services to satisfy the gap between having to catch a favorite television show live and getting a DVR box to record them in advance. These services have quickly become critical parts to the entertainment experience, even offering enough to let some people feel comfortable completely canceling their cable service outright. The biggest question that faces many people considering this same thing, however, is whether or not the service is truly worth it.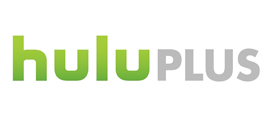 Hulu Plus is a rather popular service that offers many of the newest television shows, making it a stellar choice for those who want to have access to favorite shows right after they have aired live on cable. Subscribers pay $7.99 a month and gain access to thousands of episodes and hundreds of seasons of rich television content, including current shows like Glee, Family Guy, 30 Rock, as well as the complete series of former shows like Lost, Arrested Development, X-Files and Law and Order: SVU. To find a complete list of available shows, Hulu Plus offers a page on its website accessible by clicking "Catch up on the popular shows" near the bottom.
For the cost of the subscription, it is possible to stream videos beyond the computer. Other devices that can stream content include the Xbox One, PS3, Chromecast, Apple TV, 3DS, iPhone, iPod Touch, iPad, Kindle Fire, Roku Streamer, Android devices, Nook, Windows 8 phone, Wii U, Wii, Xbox 360, as well as Smart TVs. Note that while there are some commercials that play in between portions of episodes, it is not nearly as long as watching commercials on live television. Hulu Plus is currently only available in the United States and Japan. Hulu itself also provides a free service, permitting people without an account to view a variety of content. Of course, upgrading to Hulu Plus will allow full access to all content on the website, but there are some commercials that still air. Typically, these are standard commercials, but others include interactive surveys and the ability to let the viewer choose the ad they wish to view.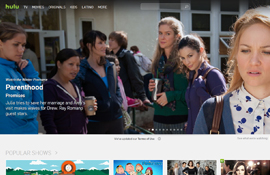 Those who cannot stand having to wait very long after an episode airs to view it will definitely appreciate the content that Hulu Plus has to offer. While the true availability of a new episode will depend on what the cable network allows, most content on the website can be viewed the day after it has aired on cable. Like the name suggests, the main draw of Hulu Plus is the additional content subscribers can receive versus the free service. It does not replace this free service, and it does not replace cable service, either. In fact, the CEO of Hulu, Jason Kilar, has suggested that not everyone cancel the current cable exclusively for Hulu Plus as it does not offer cable network content like sports or news; it also does not offer premium content like HBO or Showtime, which is available on other services.
Because Hulu Plus requires a monthly fee, it would be nice to have a few perks like fewer ads or the ability to view episodes an hour after airing rather than a full day like everyone else. Instead, the amount of ads are the same and the subscribers get access to new shows at the same time as free people. On the upside, it does provide high-definition content that the free service does. As previously noted, it is possible to stream Hulu Plus shows through a variety of different devices, allowing subscribers to enjoy high-definition content on an HDTV or any other kind of device listed above. Hulu has also recently been added to the Roku XDS streaming box. Logging into the service on any device is simple; you must enter an activation code to connect the two devices, and the service will be available immediately.
The interface typically offers the same colors as the application available on the desktop. The home screen offers a large window that rotates different programming that is featured on the home page, typically from big shows like House or Glee. At the bottom is the ability to search for television shows by title, recently added or by specific categories. When firing up an episode of one's favorite television show, it will stream smoothly and rapidly as one would expect.
All in all, Hulu Plus is certainly a well-rounded service that can offer its subscribers plenty of content at a quick pace. Those who do not generally care for premium content, sports or news updates may even find it could replace their current television subscription service.
Overall Ranking: 9.1/10
Homepage: www.hulu.com