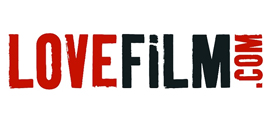 LoveFilm is DVD rental taken to another level. Instead of braving the lines and weather to rent DVDs from kiosks or traditional brick and mortal stores, LoveFilm allows movie lovers to rent movies from the comfort of their homes. But that is only the tip of the iceberg. A subsidiary of Amazon.co.uk, LoveFilm is the leading DVD post and streaming rental company in he UK. Offering online streaming and DVD rental by post to the United Kingdom, Denmark, Germany, Norway, and Sweden, LoveFilm allows users to design their viewing experience. Lists can be created to organise instant and delivery movies giving users the flexibility to see what hey want when they want. Both DVDs and Blue-rays are available for rental. Up to three movies can stream at the same time, allowing family members to enjoy their own movie selection without having to wait. LoveFilm makes it possible for users to watch movies when they want, where they want by launching the ability to stream movies on the iPhone and iPod Touch. LoveFilm bring the movies to movie lovers in precisely the way they want to see them.
LoveFilm's Instant option has 3790 movies in their queue and counting. Genres include Action, Drama, Family, Horror, Music, Thriller, and World Cinema, LoveFilm's streaming option is comprehensive. Offered free as part of a monthly membership or as a stand along product, this option is flexible because it allows users to view movies and TV shows on many different devices. Further search functionalities include by leading actor/actresses, decade of production, newly released, rating certificate, and on your own using the search field. LoveFilm also separates films into collections such as Christmas Movies and Love is the Air, grouping movies with similar premises. They also have over 79,700 DVD and Bluray titles available. The same search functionalities that existed for Instant option exists for the DVD and BluRay post option.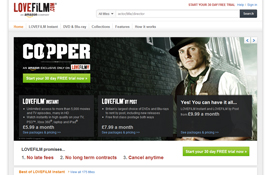 LoveFilm believes in keeping their rates competitive and offering a lot with each package. The Instant package that comes without DVD or Blue-ray deliver is $8.20 USD per month. DVD by post with one DVD being rented at a time for a total of 3 DVDs per month costs $10.41 USD. The Have-It-All plan, which includes unlimited DVD rental (one DVD at a time) and Unlimited Instant Streaming costs $13.68 USD. Users can take two DVDs out at a time with the unlimited plan for $16.42 USD per month, or three DVDs at a time for $18.17 USD per month. LoveFilm does not charge late fees, doesn't hold you to a long-term contract, and allows you to cancel you service at any time.
LoveFilm can be viewed in a variety of ways. Aside from the home delivery of the DVDs, users can watch Instant video on their iPod Touch, iPhone, gaming system like Wii, PlayStation, and Xbox, and the computer. With a LoveFilm ready television, movies and TV shows from LoveFilm can also be watched on the larger TV screen.
LoveFilm does a couple of unique things with their interface. They offer a features section which encompasses movie reviews, cast interviews, and lists of movies in a "best of" fashion. These extras help viewers choose what they would like to see based on more than just the description blurb and trailer. Information on the film festivals and what is being shown during a given year also serves to create buzz about upcoming list makers. They also offer staff movie reviews that can be watched as well as movie clips. This insightful addition creates the feeling of being in a social setting where ideas about movies and film can be shared. LoveFilm creates a community of movie lovers with service that is comprehensive and unparalleled. Perpetuating that sense of connection, LoveFilm lists contests that users can get involved in to win items. LoveFilm does not disappoint.
Overall Ranking: 8.5/10
Homepage: www.lovefilm.com